WE ARE
RCA AT INDIANAPOLIS
We're honored to be included on the Newsweek and Statista
Best Addiction Treatment Centers 2022 award list!
Be a beacon of hope.
JOIN THE RCA INDIANAPOLIS FAMILY
To combat the addiction epidemic sweeping the United States, Recovery Centers of America (RCA) has responded with vigorous expansion to adapt to the growing demand for quality addiction treatment. We're broadening our addiction treatment services to new locations, adding more facilities, expanding existing ones and hiring additional employees to help accommodate the needs of our patients. We've chosen to open our newest facility in Indianapolis in response to the state's alarming rise in drug-related deaths. Our mission is to help treat and prevent this crisis from worsening not only in the state of Indiana, but all over the country.
After acquiring a property 20 minutes from downtown Indianapolis, we undertook a massive renovation effort to turn our newest property into a cutting-edge addiction treatment facility. RCA at Indianapolis officially opened its doors in November 2020, providing the residents of Indiana a unique neighborhood-based treatment model founded on the latest scientific research.
Due to our rapid growth, new opportunities and roles continuously become available for those who embrace RCA's core values of professionalism and compassion. Another core value of ours is every RCA employee will have the chance to develop and advance in their career. Regardless of which position or facility, when it comes to career growth, the sky is always the limit at RCA. We believe your career path is entirely up to you.
A MISSION TO SAVE 1,000,000 LIVES
In Indiana, the opioid epidemic continues. In 2021 alone, Indiana reported over 2,500 drug overdose deaths; too many families continue to suffer and lose loved ones to the disease of addiction.
That's where RCA at Indianapolis comes in. We're on a mission to save lives from addiction by offering affordable and accessible treatment through our approach of working tirelessly to make sure that we're in-network with most private insurances within our service areas. Our goal is to make the highest quality addiction treatment available to everyone, no matter your situation. We have an unrelenting passion for what we do and we're looking for others who share that passion, because if you love what you do every day it isn't a job, it's a calling.
A career in addiction recovery at RCA is meaningful, inspiring, and rewarding. It's much more than a typical 9-5 job, it's the kind of job you learn to love more and more every day. If you're motivated by a career in saving lives and want to grow together with Recovery Centers of America, we would love to have you join the RCA Indianapolis family!
John Ayers - 7/18/2022
I was one of the first patients when they opened. I have been to most of the local facilities and was able to find recovery when I came here. The way they cared for me as a patient was top notch. I am now proud to work here and can't recommend it enough!
Posted by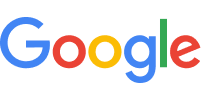 Nick Gore - 9/28/2021
The entire RCA team are some of the best people to work with in the treatment industry. As a treatment professional, I'm thankful I get to work with people so dedicated to the well being of all clients that pass through their care.
Posted by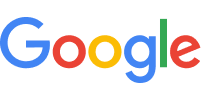 Nicholas Lipman - 8/18/2021
RCA Indy is the best treatment facility I personally have seen (and I have seen a lot of treatment facilities)! It is very apparent that staff cares about everyone and truly values helping others. The teamwork and going above and beyond for patients is beautiful to see! Indy is so lucky to have such an amazing facility. Saving lives and building a stronger community! 10/10 would recommend.
Posted by